Brand Designer
This is my take on the Alfred Customer Journey. The elements below were part of a pitch deck for one cool new building in San Francisco. I'd be happy to talk about how they influenced awareness and activation.
Component #1: Stories & Resident Guide (print)
The first component of this project is a beautifully printed guide of member stories delivered to your mailbox. The goal of this piece is to list current member preferences in story format to create organic awareness of the services that Alfred provides. Below is an overview of the magazine style booklet as well as some closer shots to read the detailed content.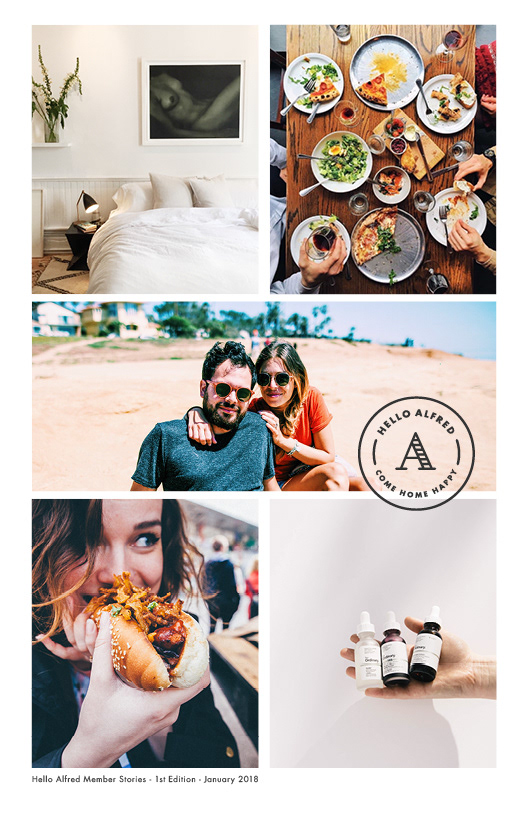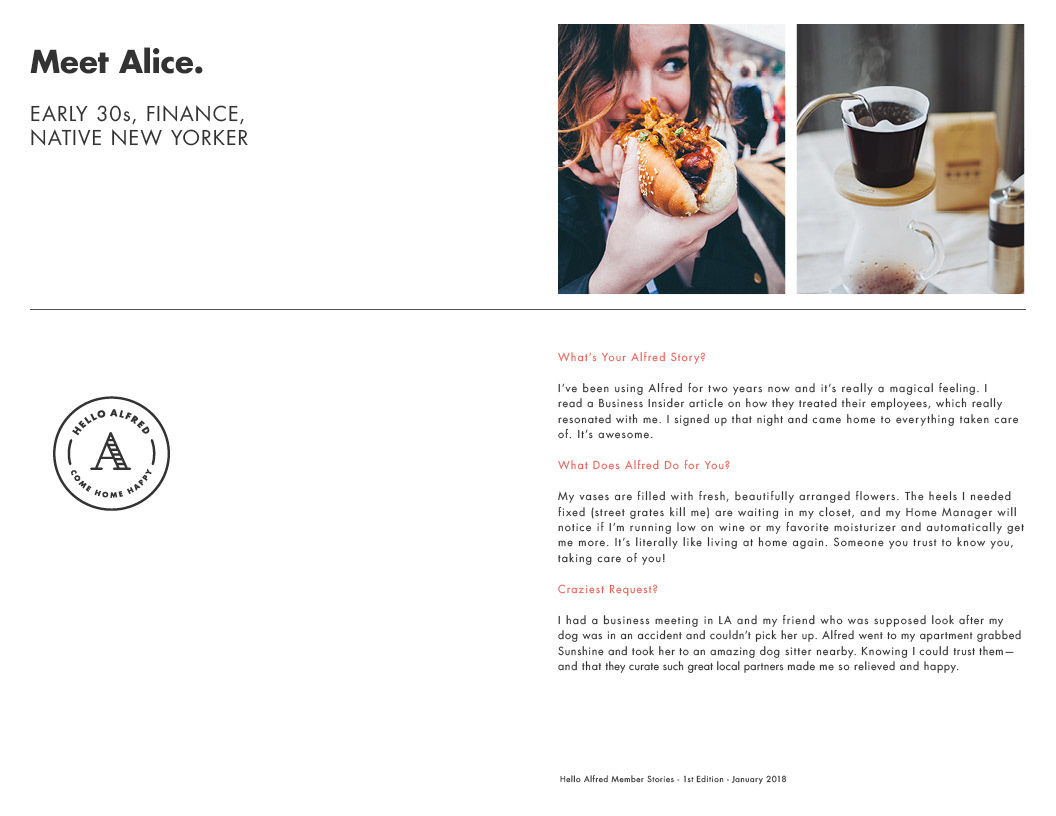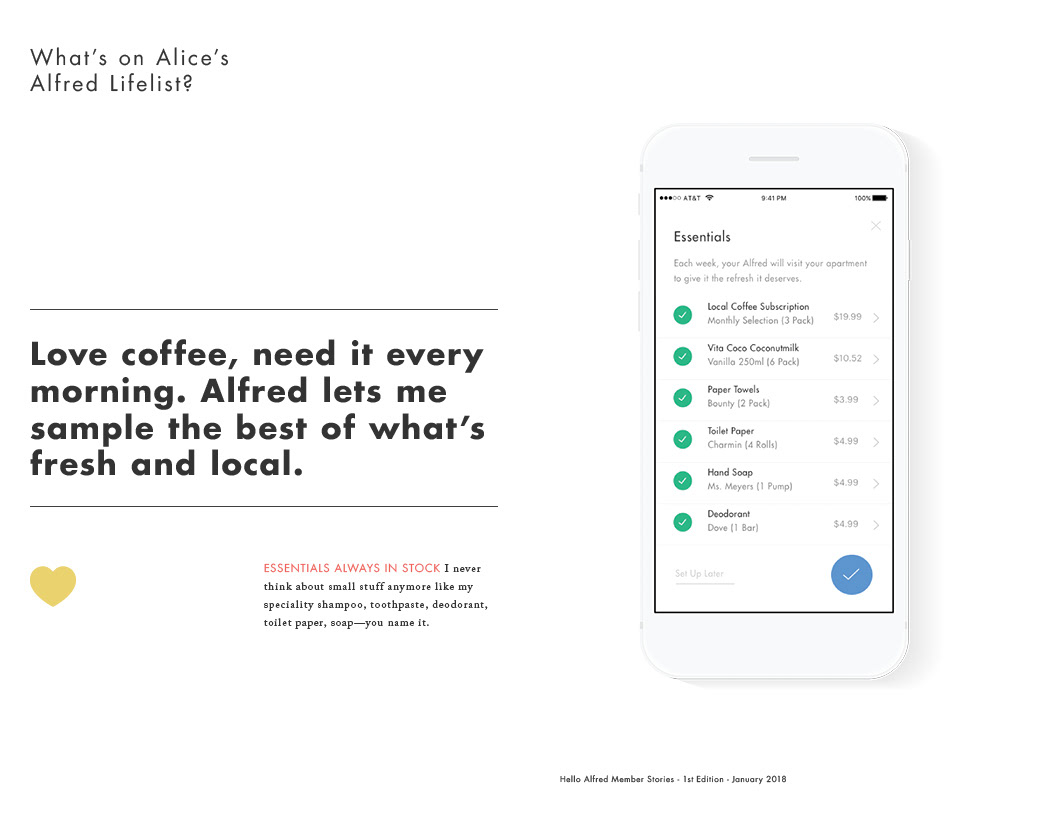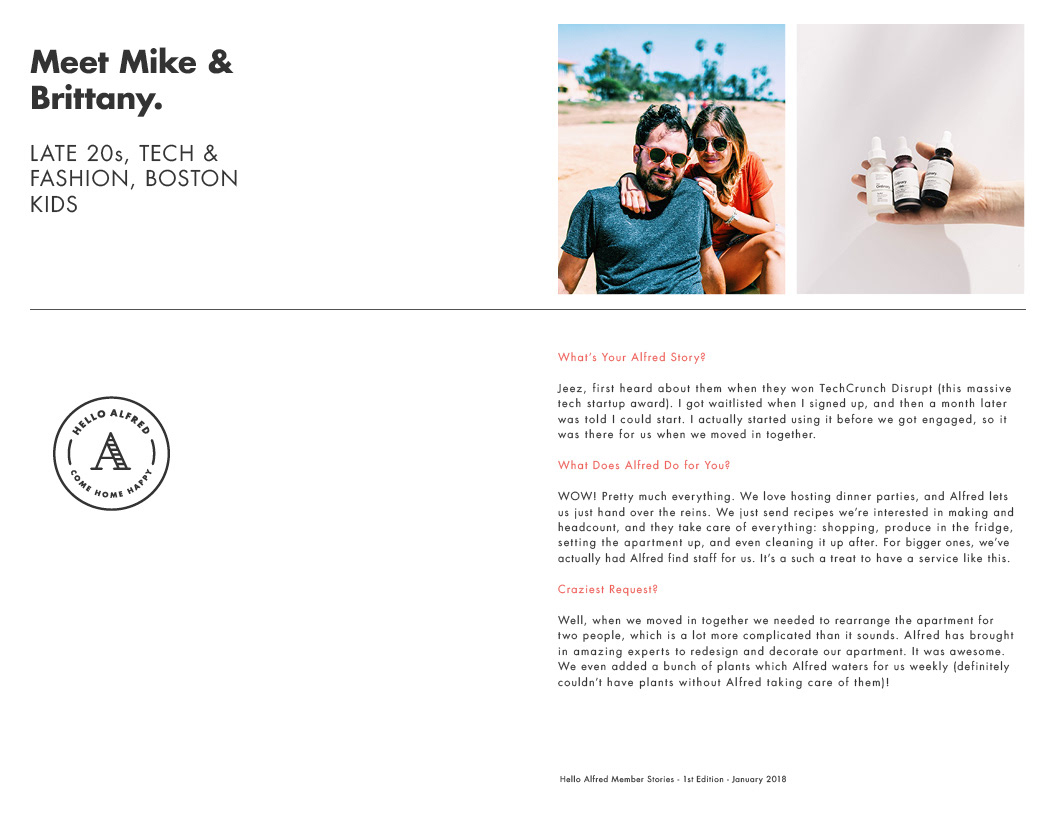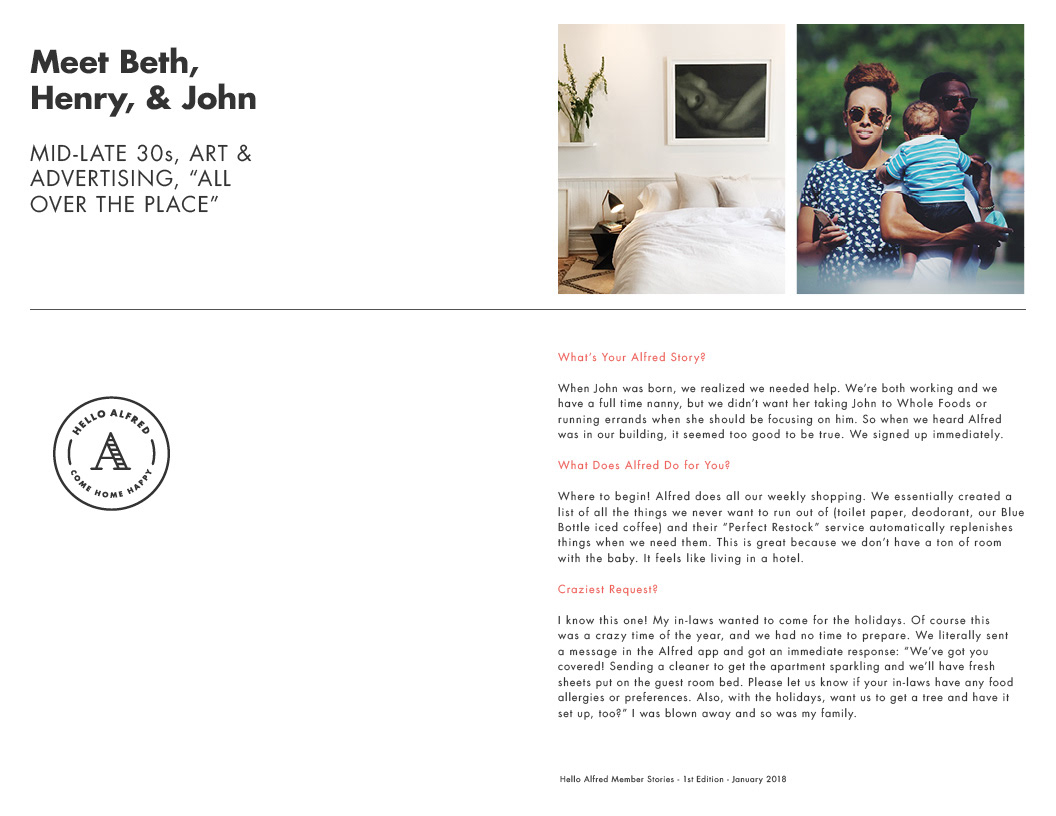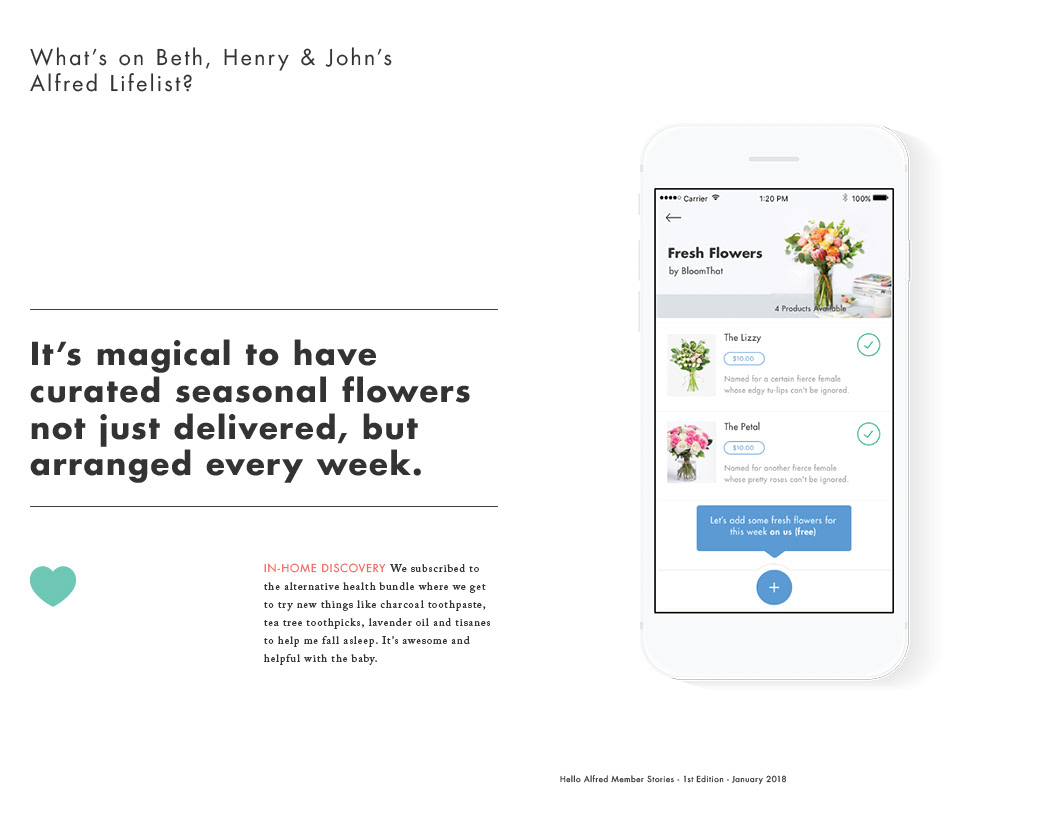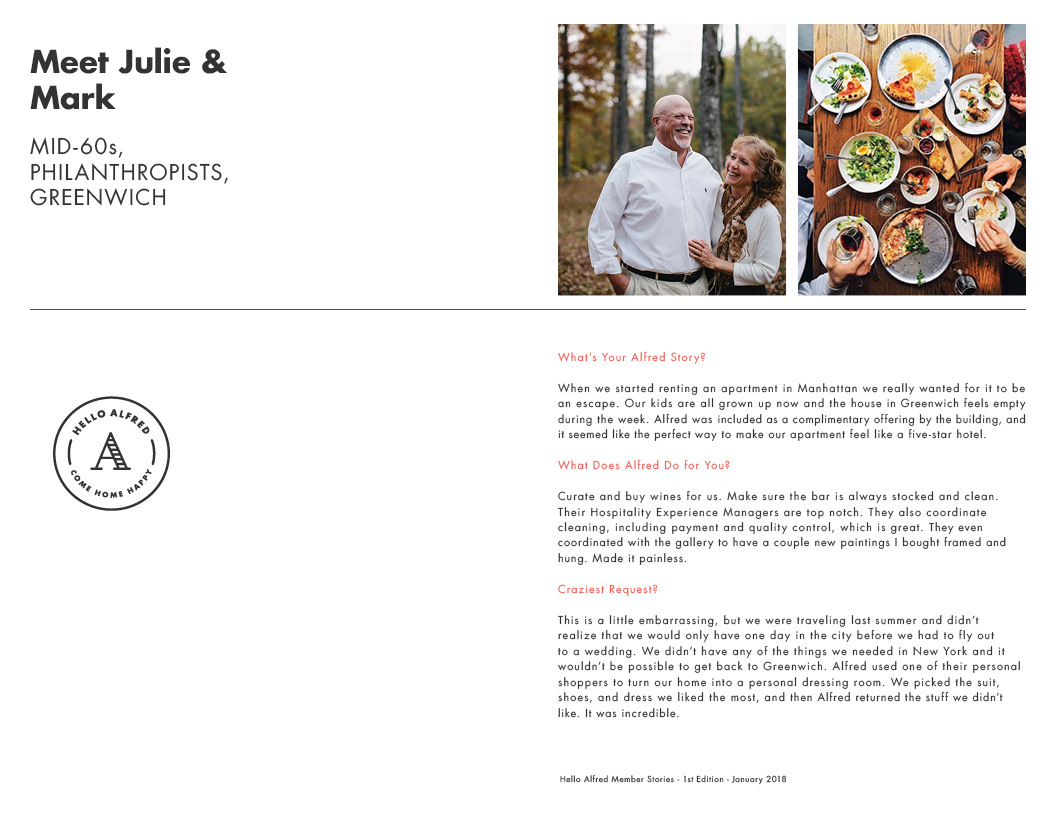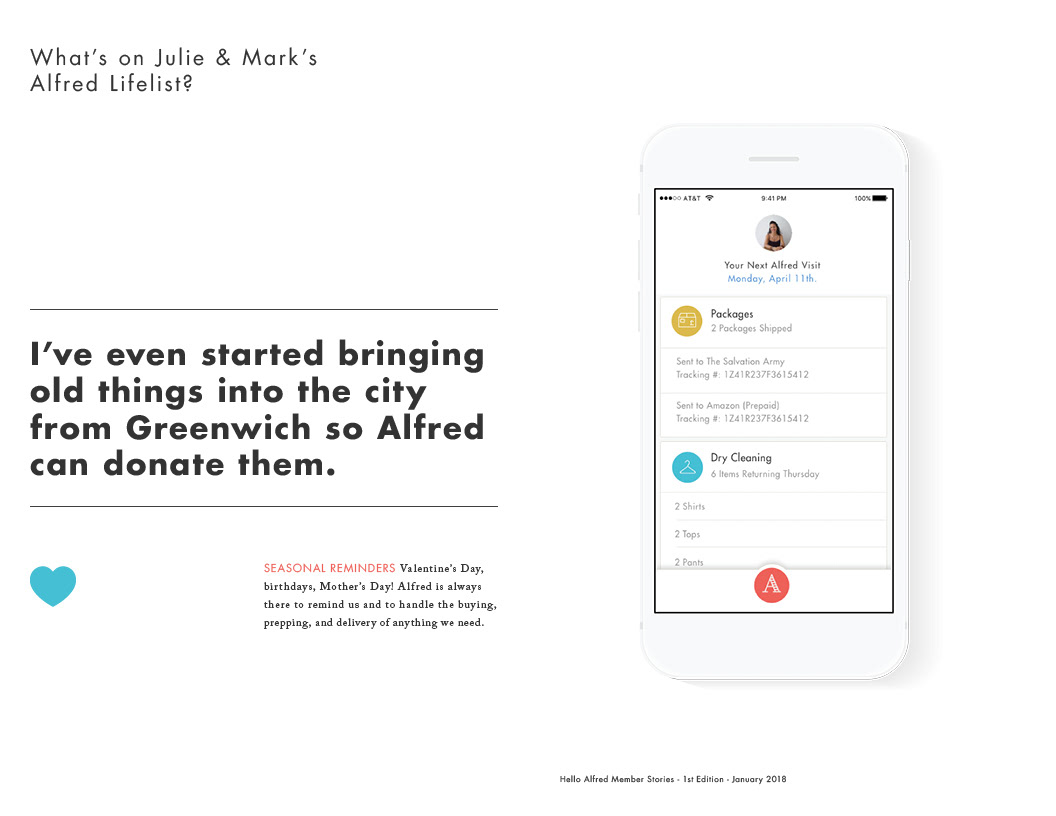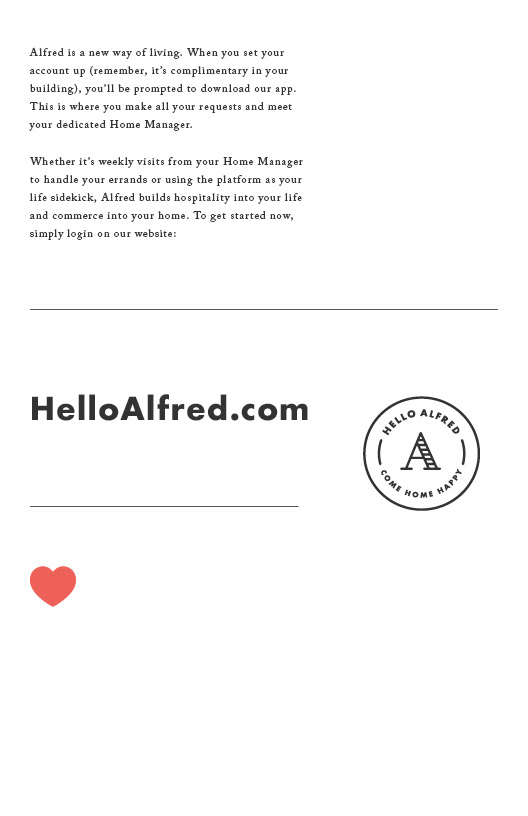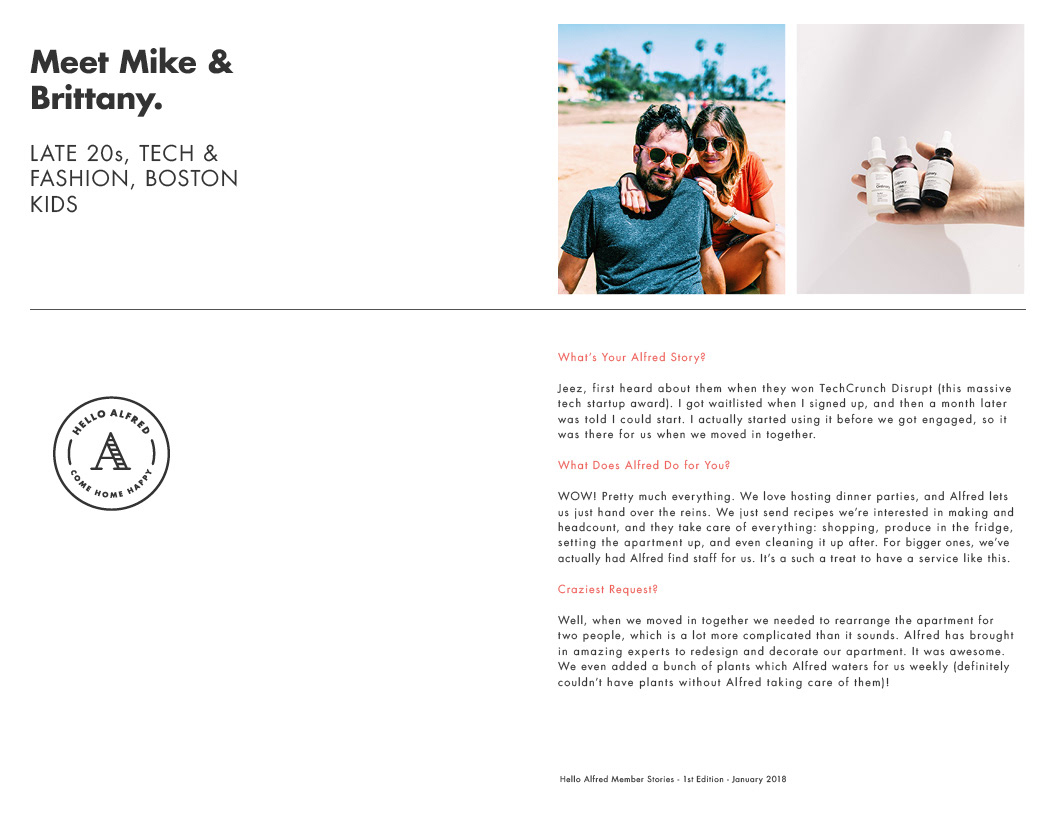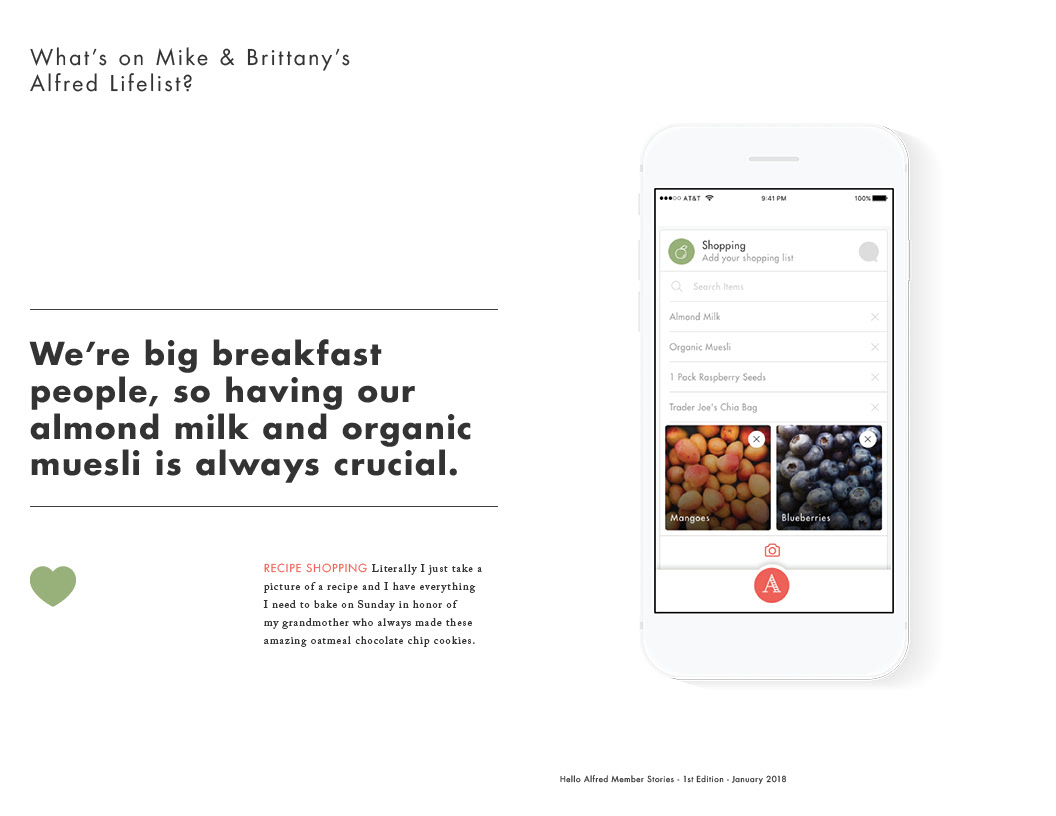 Component #2: Email Drip & Social Posts (digital)
Residents of this building would start receiving a series of emails explaining some of what the Alfred service has to offer, as well as inviting them to events and other experiences where they can meet the community and get to see demos on how to use the app and make the most of the service.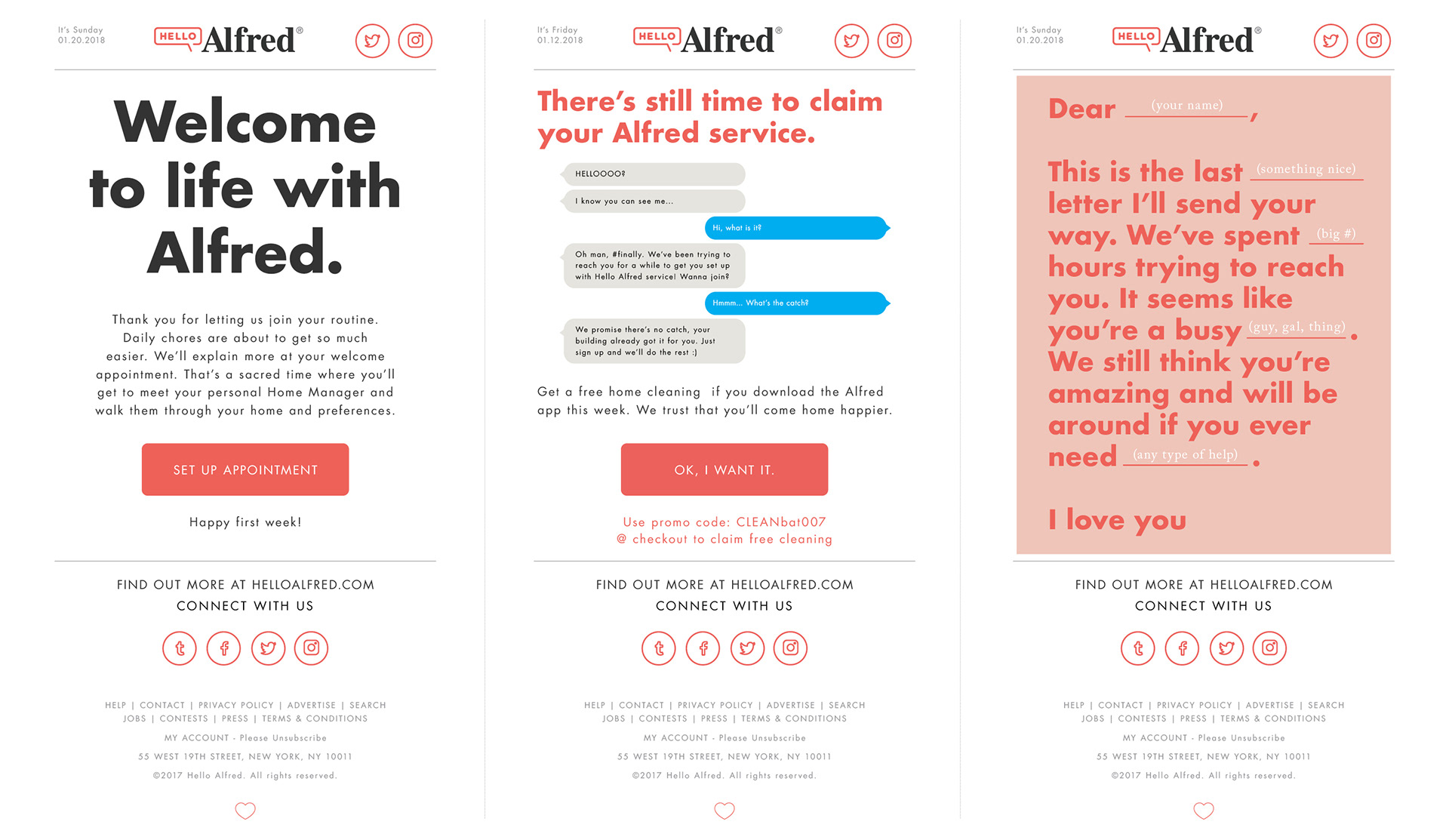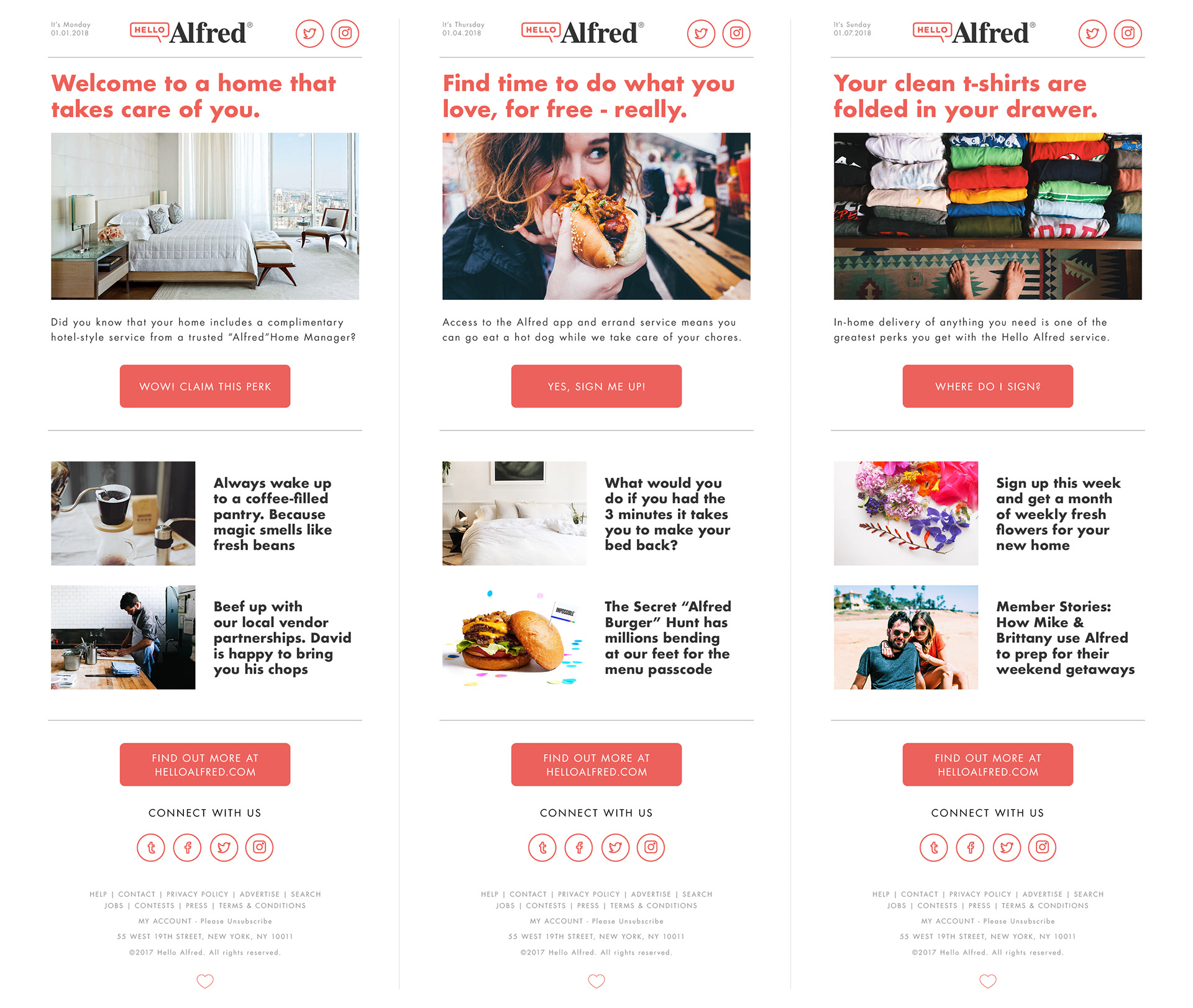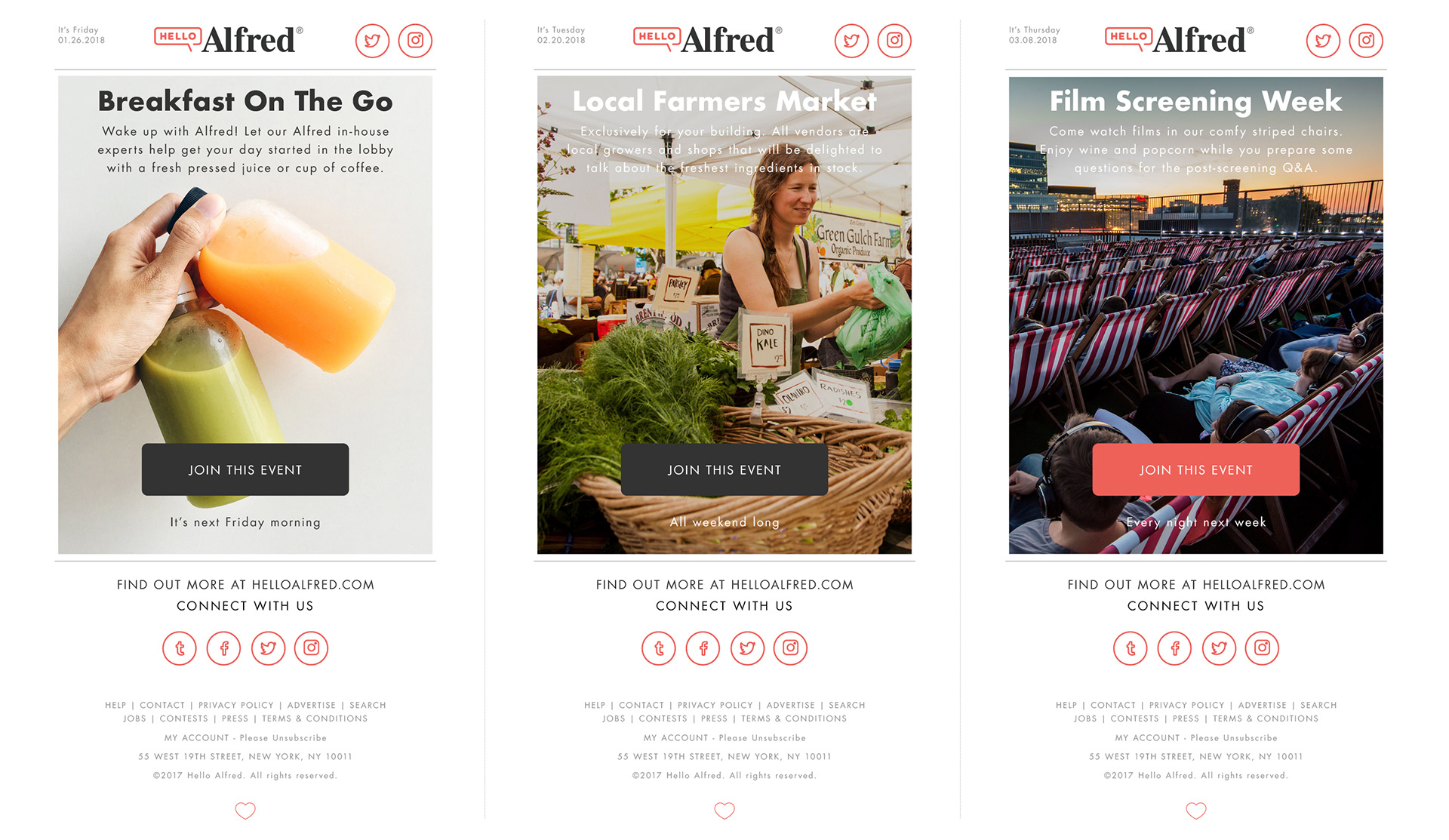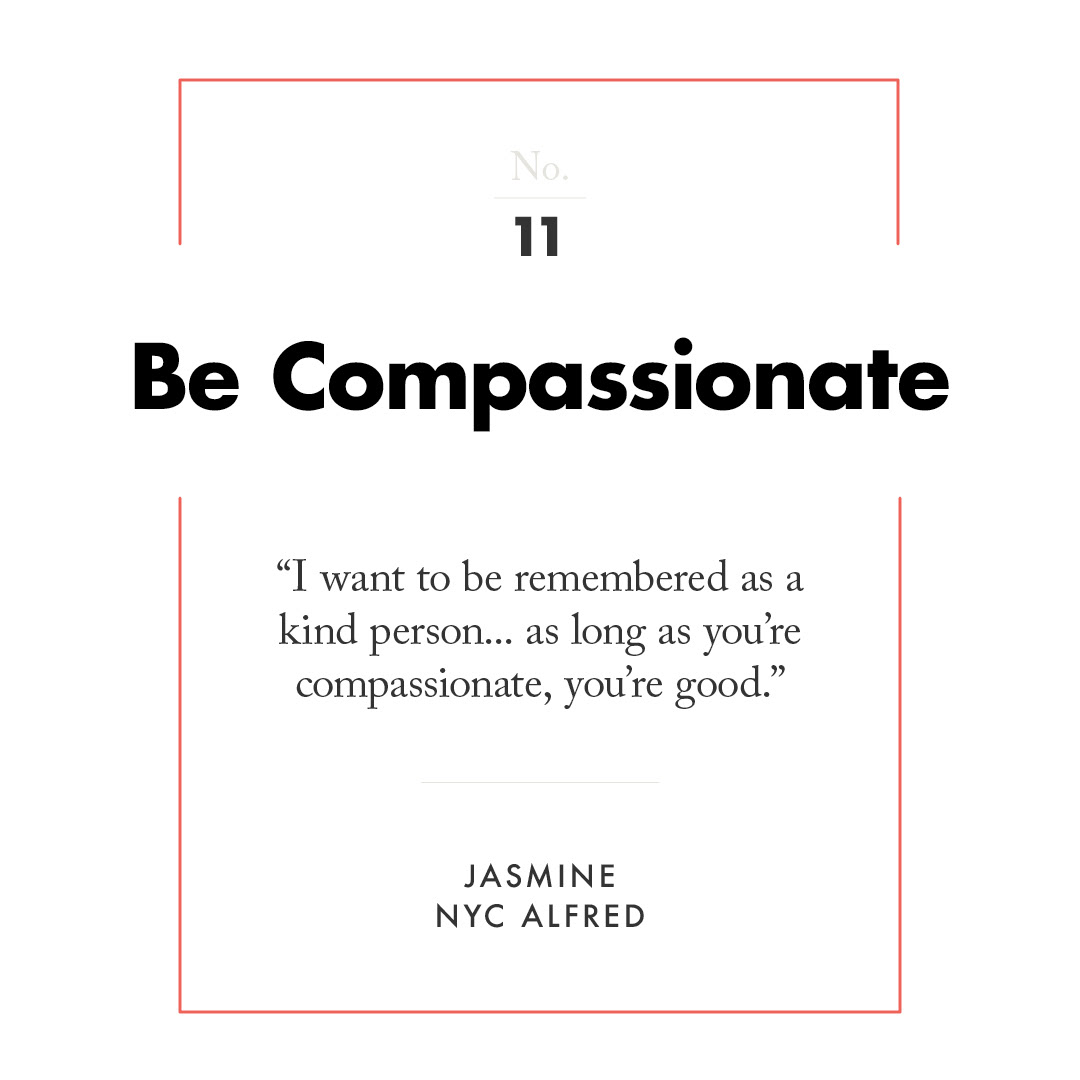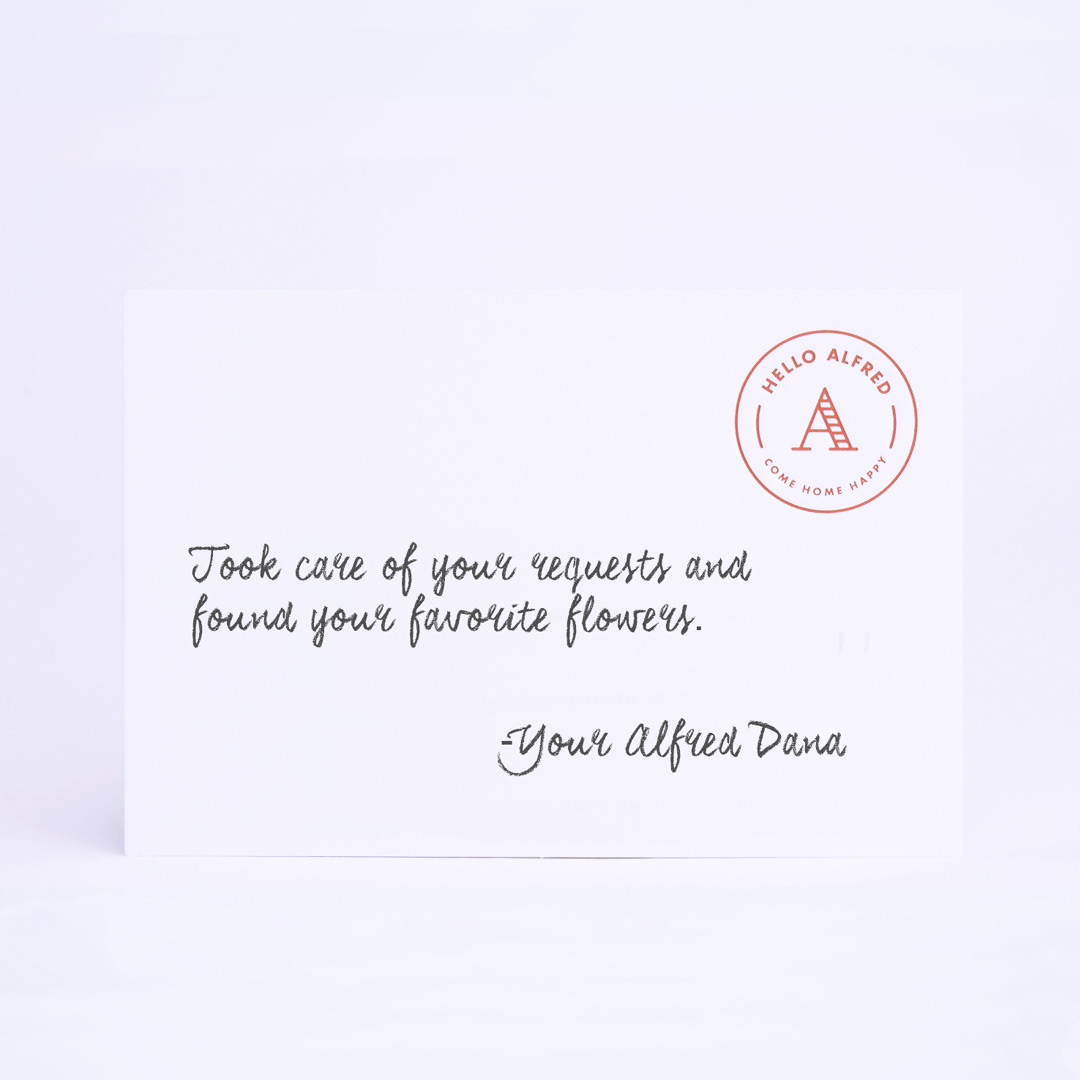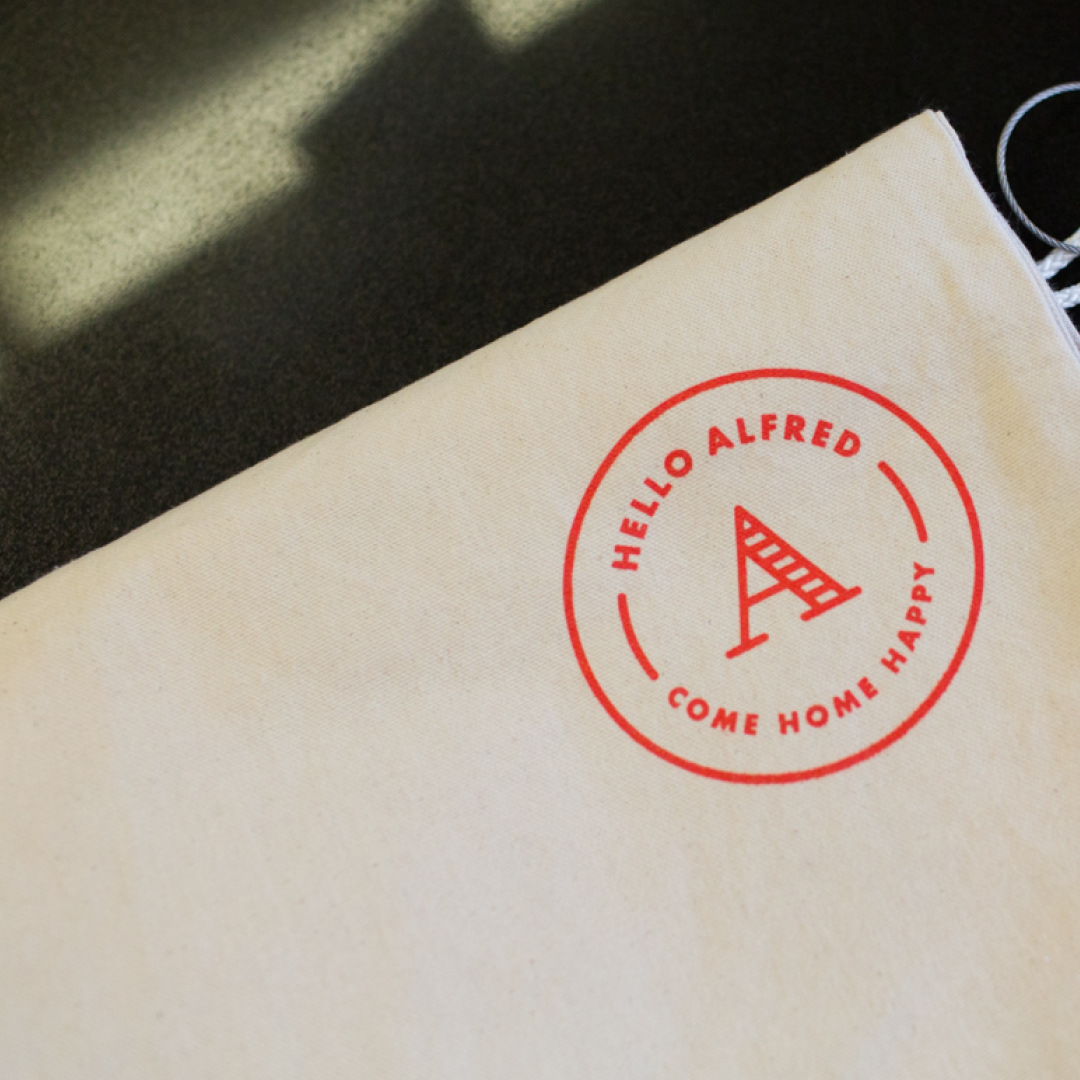 Component #3: Marketing Menu (experiential)
Don't just tell your residents how great life is in your building, show them. In line with the stories guide and emails, buildings receive a specially curated menu proposing different types of creative activities to promote in their area, this will particularly focus on promoting local vendor partnerships and creating a smart relationship with building residents.